Read Time:
1 Minute, 17 Second
Everyone's favourite blue hedgehog and his friends are making their way into Two Point Hospital. Available now as part of Sonic's 30th-anniversary celebrations.  Players are now able to enjoy costumes for Sonic and his friends Knuckles and Tails.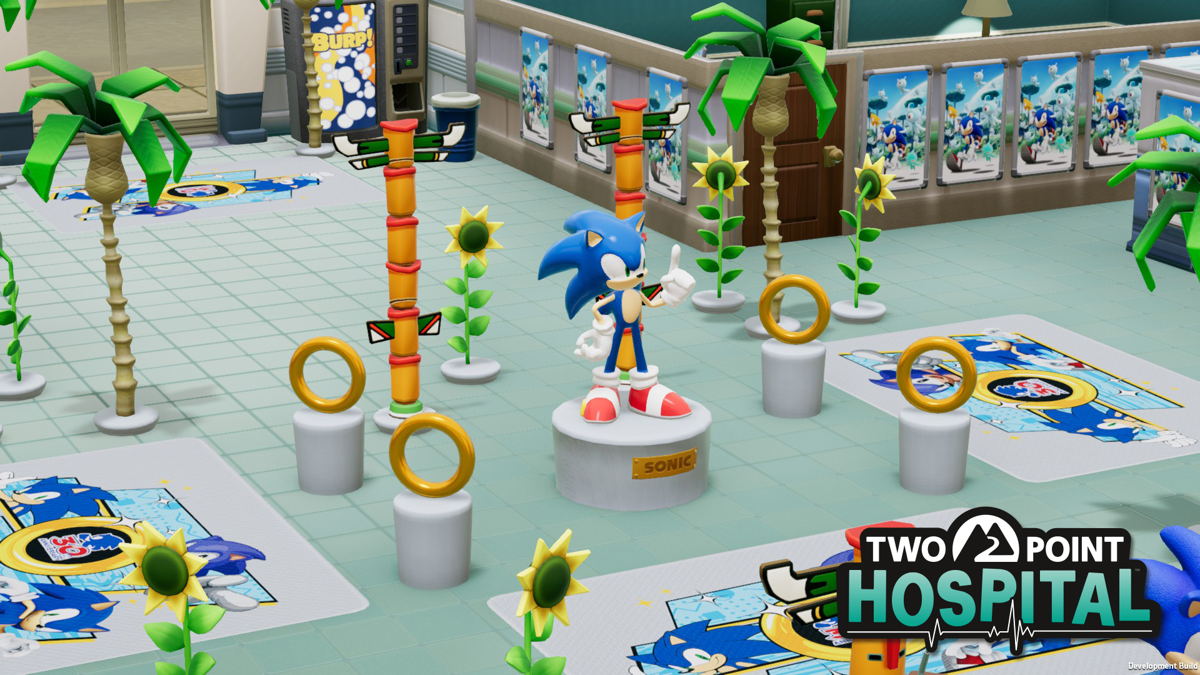 Two Point Hospital Is also going free to play or discounted on PC and consoles to celebrate the event. Details of the pricing are as follows.
Free to play on Steam from 30 July – 2 August. 75% off the base game and up to 50% off the DLC range from 30 July – 5 August.
Free game trial on Nintendo eShop for Nintendo Switch from now until 3 August. 30% off the base game and all DLC until August 8.
Gold Free Play Days on Xbox Live from now until 1 August. 30% discount on base game and DLC until 9 August.
Curing patients has never been so fast while looking this good. With a range of decorations to help tie in the event such as statues, rugs, and of course a giant gold ring you'll soon have your hospital looking like a medical green hill zone.
The Sonic pack is available now as a free download. And with free play days still on the horizon it's gotta be worth a go. Will you be taking Two Point Hospital for a spin as Sonic? Let us know in the comment. We will leave you a trailer of the event down below.

YouTube | Facebook | Twitter | Instagram | Discord | Podcast
About Author